Currently Aaron Kwok was busy shooting Benny Chan's new film City of Alert, although being a scientific action film, Aaron put a lot of effort to the images of his character in the film.
Among them including a fatso image which looked very similar to the fatso image of Andy Lau in Love On A Diet.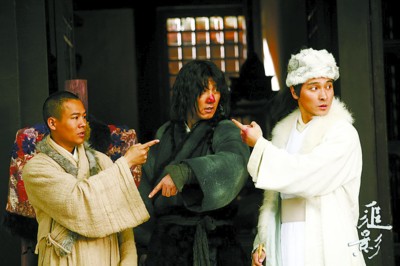 Meanwhile, wuxia comedy – Tracing Shadow directed by Francis Ng will opened in the cinema on 30 July, other than the main cast that includes Xie Na, Jaycee Chan, Pace Wu, Francis also seek help from a bunch of superstars look-alike actors, thus "Andy Lau", "Jackie Chan" and "Jet Li" would meet the media at the film's premiere in July.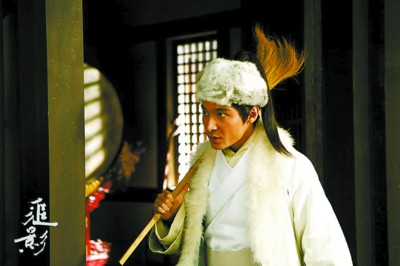 Because of his resemble to Andy, He Gang had came out victorious in all stars look-alike contests, he was cast for the role of "Andy" in the drama serial about Anita Mui – Mei Yan Fang Fei. He Gang exclaimed that Francis picked him for Tracing Shadow after watching that drama. After completing the drama, He Gang feel that he does not want to live in the shadow of Andy, but when Francis told him that he will be imitate Andy in the film, he did not reject Francis as he had already participated in Mei Yan Fang Fei. He added: "Actually it's not difficult to imitate Andy, I hope that I'll do well. I added some of my own ideas into the dialogue, I also get to discover the comedy side of me."
news from: yule.tom.com, sina.com
---